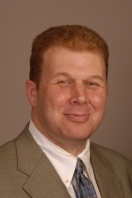 Dr. Khaled Tawansy joined Central Valley Eye Care in 2007 and provides excellence in ophthalmic retina care. He received his medical degree in 1991 from the University of Michigan Medical School, and completed a three-year residency in Internal Medicine from the University of California, Irvine. In 1997, he completed his Ophthalmology training at the prestigious Henry Ford Hospital and Health Sciences Center.
Additionally, Dr. Tawansy holds three distinct fellowships:
1) Vitro-Retinal Diseases and Surgery - University of British Columbia
2) Medical Retina and Macular Diseases - Vanderbilt University Medical Center
3) Pediatric Vitreo-Retinal Diseases and Uveitis - Harvard Medical School
Dr. Tawansy has won many awards and distinctions along the way, and has published numerous medical articles in various medical journals. He has lectured on over 68 eye-related subjects ranging from Retinopathy of Prematurity to Vitreo-retinal Complications of Retinoblastoma Therapy.
The doctors and staff of Central Valley Eye Care are honored to have Dr. Tawansy as part of our team, and are pleased that excellent retinal care and surgery is an integral part of our Bakersfield practice.